J'ai présidé le Concours international de danse de la Côte Suisse le 11 février 2017.
I was the jury's president of the International Dance Competition " Concours international de danse de la Côte Suisse" on February 11th.
Chorégraphies / Choreography
Ma chorégraphie "Nuages et pluie"
Créée au et pour Le Ballet National de Chine le 1er août 2016
Est programmée en première mondiale au Tanqiao Theater de Pékin en 2017.
My choreography : "Nuages et pluie"
A creation for The National Ballet of China made on August 1st - 2016
World Premiere in 2017 at the Tanqiao Theater - Beijing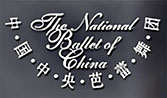 Presse
J'ai l'honneur d'un article en double pages dans le magazine AGEGI Work du mois de septembre 2016.
Pour lire cet article, veuillez cliquer ICI !
I am greatly honoured to have a two pages interview in the AGEFI Work Magazine of September 2016.
Please click HERE to read this interview.
Nomination
Je suis désormais "Membre du Conseil International de la Danse"
I'm now "Membership by the International Dance Council CID"
https://www.youtube.com/watch?v=oMlJNBRFGog

Website & logo created by Valérie Lacaze - Copyright 2013