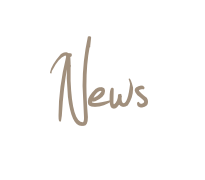 Puisque la chorégraphie est l'art de l'éphémère, j'en capture les émotions avec mon appareil photo, donnant à mes créations une autre vie, un autre sens.
Aujourd'hui je les sculpte. La terre dans mes mains leur offre une nouvelle mémoire.
Choreography is an ephemeral art. I always capture its emotions with my camera, giving my creations another life, another meaning.
Today I sculpt them. The clay in my hands give birth to a new memory.
Depuis le début de la crise du Covid-19, je poste sur les réseaux sociaux des vidéos extraites de mes créations chorégraphiques pour partager avec le plus grand nombre.
Solidarité avec les publics et tous les artistes en cette période si difficile pour le monde du spectacle.
Je remercie mes followers du monde entier qui se manifestent par milliers pour chaque vidéo.
N'hésitez pas à me contacter, je suis une artiste indépendante.
Since the start of the Covid-19 crisis, I have posted videos of my choreographic creations on social networks to share with as many people as possible.
Solidarity with the audiences and all artists in this difficult period for the entertainment world.
Thank you very much to my followers from all over the world who show up in their thousands for each video.
Do not hesitate to contact me, I am a freelance artist.

Website & logo created by Valérie Lacaze - Copyright 2013